Intermediate Care
Sober Living Resources and Online Therapy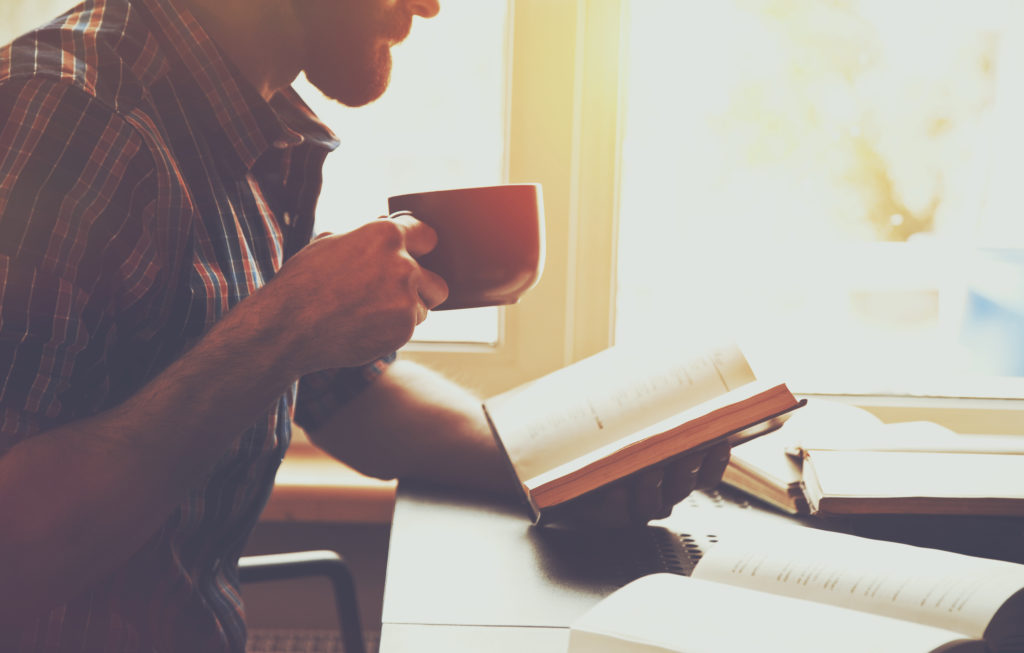 Completing an addiction recovery program is cause for celebration. It takes guts to enter into treatment and sheer will to successfully complete the detox and treatment phase of recovery. Once the formal treatment program is finished, the continuing care phase of recovery begins.
Transitioning from the rehab environment back into regular life can present some formidable challenges to someone in the earliest days of sobriety. This is especially true after spending a month or two in a residential program, where the structure and constant support act as protective factors for relapse. Once the program is done, the individual is once again exposed to triggers or situations that could undermine sobriety.
Sober Living Homes Resource in Utah
Sober living homes-"Mike Brown's House" provides a fully accredited, affordable, transitional housing program through a structured home environment with a monitored system of checks and balances. Residents reside with peers as they build a personal foundation for a healthier and sober lifestyle. Structure is the key to sobriety.
Newly sober individuals or those currently in out-patient treatment programs often seek supportive housing. We contract with our Sister Company Sober Living Properties at five locations in Salt Lake City, Utah due to their high standards and solid commitment to elevating the recovery experience for their residents.
In 2004, Mike and Reneé founded Sober Living Properties, which became the first licensed recovery house in Utah. Sober Living Properties embraced clients coming from community programs, local treatment centers, outpatient services and those who had a desire to receive support in early recovery. Their first recovery house was created on a foundation of a strong and healing connection between its residents and the staff. This tradition continues today at each of their sober living houses. Mike has always been intimately involved and connected to the houses and the clients. As their reputation in the community grew, Sober Living Properties took on the nickname of "Mike's House or Mike Brown's House," a moniker by which our properties are still known by today.
The Role of Sober Living in Early Addiction Recovery Utah
Rebuilding your life after rehab requires time and lots of patience. The old, destructive habits and lifestyle is being incrementally replaced with new healthy habits, a clearer head, and a renewed commitment to achieve the joyful life you are meant to live.
The transitional period that follows a stint in treatment is critical to ensuring that your new hopes and dreams come to fruition. Too often, once out of rehab, people mistakenly believe they are ready to return to their regular life, not considering the triggers that could quickly undermine their recovery.
Someone fresh out of rehab is in a vulnerable state. In fact, according to the National Institute on Drug Abuse (NIDA) relapse rates among those who have completed a treatment program are between 40-60%. All too common are instances where someone relapses the day they leave the rehab facility.
Early recovery is a tenuous period that needs shoring up before it becomes challenged by people, events, or even memories that could sabotage recovery and lead to relapse. This is why an important step in continuing care planning should include a few months residing in supportive housing.
Sober living housing provides an added layer of support following treatment. In addition to the substance-free living space, sober living offers a variety of benefits that are reinforcing of recovery.
The Benefits of Sober Living Salt Lake City
Sober living is housing that is substance-free and allows for a gradual re-entry back to regular life following completion of an addiction treatment program. This step is beneficial for the newly sober individual, allowing the necessary time to for new recovery skills to be reinforced within a safe, supportive setting.
Residents develop long-term sobriety through:
Developing healthy relationships. Sober living provides the social support that is key to developing friendships with others committed to sobriety. Key to the success of the transitional housing is the social aspect, where sober living roommates help each other by encouragement and accountability. The setting also provides an opportunity to make lifelong friendships with roommates who also consider recovery a number one priority.
Building community support systems. Connectedness with a recovery community and sober social groups is one of the positive aspects of sober living. Cultivating these sources of support in the community, through 12-step groups and other gatherings, can help foster a sense of validation and belonging.
Acquiring daily living skills. Reestablishing normal daily habits and life skills is one of the benefits of sober living when rebuilding life after addiction. Being part of a home community means shared responsibilities, such as housekeeping and cooking.
Accountability-random weekly drug/alcohol screening. A zero-tolerance house policy means that residents will be randomly screen for substances. This policy helps maintain the integrity of the house and accountability to other housemates and the house manager.
Obtaining employment or higher education. Sober living homes require that the resident pursue employment or college as a condition for residing in a sober home. This helps motivate the person to move forward in rebuilding their life, to be productive, and to establish a normal daily schedule.
Work/life balance. Sober living communities will have recreational activities, group events or outings, and even sports activities, which offer a healthy balance in the residents' lives. These activities provide opportunities to socialize and bond in recovery.
Relapse prevention. One of the most significant benefits of sober living is the deterrent effect that drug and alcohol testing provides. Knowing that they will be randomly selected for testing at any time helps keep the individual from considering substance use, thus reducing the risk of relapse.
What to Look for in a Quality Sober Living Home
Not all sober living residences are equal. When seeking sober living housing it is important to know what features to look for. The fundamental features must include:
A zero tolerance policy for drug or alcohol use, possession, or distribution
House rules that are clearly specified in writing and enforced
Clearly stated and enforced substance testing protocol
The sober home should be clean, orderly, and well maintained
Residents must participate in self-directed recovery program activities, such as regular attendance at 12-step or similar recovery meetings
Residents are required to gain employment or pursue higher education and adhere to a regular daily schedule
The house is expected to comply with local community ordinances for safety and maintenance
It is also an advantage to the house for the manager to reside on the premises. This helps maintain order as well as deters substance use. Depending on personal preferences, sober living homes may offer additional amenities above basic housing. These might include:
Transportation to medical appointments, legal appointments, or therapy sessions
Case management
A house chef
Swimming pool or outdoor barbeques
Organized outings to local events
Counseling sessions
Activities such as yoga classes
The most important features when looking for a quality sober home are that the house is actively managed and that house rules, including the zero-tolerance policy, are followed and enforced.
Sober Living Housing Options in Utah
Contact Next Level Recovery to learn about our resources for Sober Living in Utah. Learn about a supportive and affordable infrastructure that helps clients rebuild and build new connections with family members and peers. Residents become self-sufficient and independent through the skills learned while residing in the sober living residence. This structured support aids in the sustainability of recovery as they transition to the home environment later.
Having a comfortable, supportive, and substance-free home environment in early recovery is an important aspect of continuing care. Each of the Sober Living Properties is well appointed with many attractive features. Recovery residences include the following amenities:
On-site house manager
Fully furnished common areas
Furnished private and semi-private bedrooms
Laundry facilities
Cable TV and telephone
Wireless internet access
On-site parking
Increase the chances for recovery success. Consider sober living housing as an important component of your continuing care planning.