Internet porn targets your brain's reward circuits and is capturing the logical part of your brain's ability to exercise willpower. A recent study says around 33% of males aged between 16-34 years old are addicted to internet porn and this number swelling out of control as access to high-speed internet increases. Internet porn is affecting millions of people across the globe. 
Reward Pathways And Addiction
Our brains are full of pathways. Porn addiction actually rewires the brain by creating a new neural pathway. Imagine if you are planning to go skydiving. Every time you think about skydiving, you feel an exhilarating rush of excitement and anticipation. The more you think about it, the stronger the pathway becomes. This is your body producing dopamine. Now imagine the day of the big jump. All those months of planning, research and anticipation have converged, it's finally here!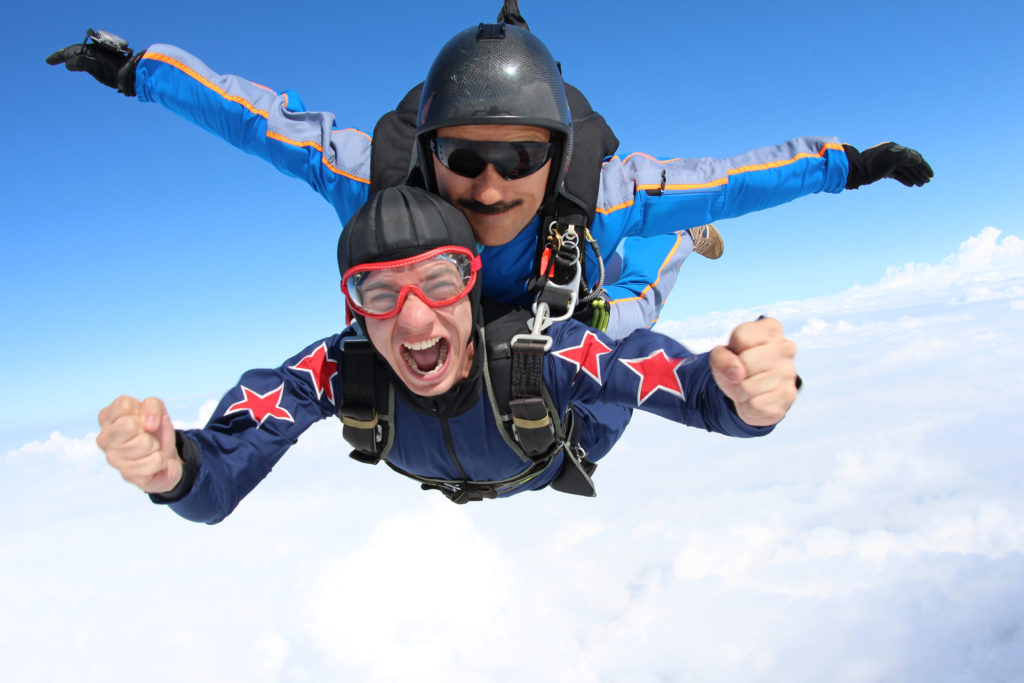 The moment you leap from the plane, your reward motivators are kicked into full gear. You'll experience an immense surge of dopamine while discovering that skydiving is very exciting and makes you happy.  The more you think about skydiving or plan a skydiving jump, the more automatic this neural pathway becomes. This pathway is a fast and easy route to accessing dopamine. 
Imagine Your Brain On Porn
Are you addicted to porn?
Signs and symptoms:  
Chronic ejaculation or delayed ejaculation
Brain fog and concentration problems
Lethargy and lack of motivation
Social anxiety and emotional numbness
Declining interest in real partner
Escalation to porn that doesn't match your original sexual tastes or sexual orientation

 
Overcoming Porn Addiction
Every time we learn something new, a new pathway in our brain is created. The more you practice the new skill, the stronger the associated pathway becomes in your brain. At some point, the skill becomes unconscious because the associated pathway with the skill becomes ingrained. Unfortunately, this process also happens with addiction. One of the key things that helps us remember this map is a chemical called dopamine. Dopamine is important for many of our daily behaviors. It reminds us of the things that are most pleasurable in our lives and it can also affect our mood. The "high" people feel while accessing porn comes from a dopamine spike. Even though it's harmful, the brain reward center prompts you to seek it out again and again.
While recovering, you won't be able to think about skydiving or going skydiving ever again.  You'll no longer be able to fantasize about going skydiving because you can trigger the dopamine pathway in the same way as being exposed to skydiving.  
Over time, this pathway will fade and it will become weaker and weaker. Your brain will begin to get healthier and it will become easier, one day at a time. Finding positive things in your life that connect your spiritual, emotional, physical and social well-being will help re-train your brain to access dopamine from healthy activities.