Addiction Treatment Financing
 "You never fail until you stop trying."
–Albert Einstein
Addiction Treatment Financing Options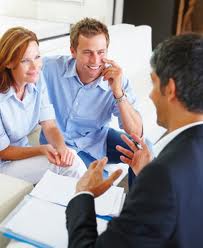 At Next Level Recovery, we believe that your path toward sobriety should never be blocked by financial need. That is why we provide you with addiction treatment financing solutions that help clear the way to a healthier life for you.
Call Next Level Recovery at (801) 386-9889, to find out how you can finance the addiction treatment you need.
Arranging addiction treatment financing can feel like a complicated process at first, but it is really quite simple. We treat clients from all over the United States, so we work with most major insurance policies. We also offer several addiction treatment financing options, including generous third-party financing as well as partial and full scholarships.
Next Level Recovery has partnered with leading addiction treatment financing companies that can offer you all of the necessary options to start your new life now. You could get approved today for addiction treatment financing that will allow you to attend our program soon. Today, you could receive the addiction treatment financing that will allow you to work toward a successful life that is free from drugs and alcohol.
GENERAL TERMS FOR ADDICTION TREATMENT FINANCING
0% financing for at least 12 Months
No pre-payment penalties
No fees of any kind
Low interest rates on remaining balances
Results within an hour
Family or non-family members can apply on your behalf
Applying for addiction treatment financing is easy and only takes a few minutes on the phone.
Call Next Level Recovery at (801) 386-9889 to find out more
about addiction treatment financing options that will help you along the path toward sobriety.